What are the most important differences between you and your challenger?
"He is against raising the minimum wage, I'm for raising the minimum wage. I am against hydrofracking, where my opponent is for hydrofracking. And at this point I'm just not comfortable to say that that process is 100 percent safe."
What makes you the best candidate for this position?
"We've done a lot, but we have to do more and just keep doing what we've done. I'm ready to go back to fight for what our families need … I've come out of the business area. I'm a blue-collar person myself. I retired from General Motors … I've been on the unemployment line. I've been on the welfare line. I've been there, so I know what it takes, and I don't want other people to have to go through what I've been through. So I'm committed to my constituents in that way."
John Sharon
Why are you running for the 128th Assembly seat?
"When I was young my father grew ill that's when a local politician stepped up and helped my family teaching me the important roll of constituency services. Going doing around the 128th District I had a chance to reminisce about changes to the district, to see what could be done, and needs to be done. Constituency services above all is something that I feel I would be well suited to provide and a value that I have first hand experience with."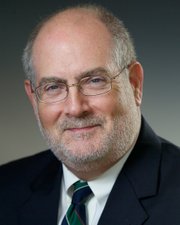 What are the major issues facing the district?
"The issues of our District are the same as you could see anywhere in this economy in our State. The economic environment is multifaceted, we can use it to attract business, or not, but naturally all roads should lead to jobs. Manufacturing can return to our area, we have a great area, we have a great standard of living, we have an abundance of water, all things will attract those businesses if we have an a pro-business advocate for this area."

Vote on this Story by clicking on the Icon