Patrick M. Kilmartin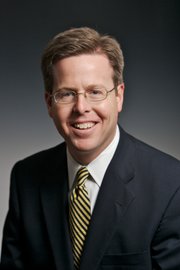 continued — Community Involvement: I have served as a County Legislator in Onondaga County for six years and presently serve as Majority Leader for the Onondaga County Legislature. I presently serve as a Board Member on the Finance Committee for the Catholic Schools for the Diocese. I have previously served as President of the Parish Council for St. Michael's Church. I have served many years as a volunteer basketball coach at Most Holy Rosary School and Holy Cross School.
What makes you qualified to serve as Judge?
I am qualified to serve as a Family Court Judge based on my 18 years of practicing law in Onondaga County. I have served my community as a Prosecutor in the Onondaga County District Attorney's Office where I prosecuted cases of domestic violence. I have practiced law as a Family Court Attorney for nearly a decade.
I have served as a Law Guardian for Children in Family Court for nearly a decade where I advocate for the rights of children, safeguard children and make certain that children have a voice in Family Court. Judges in Family Court have entrusted me to serve as an advocate for children and to protect their rights. I am the only candidate for Family Court who has the unique courtroom experience of having served as a Prosecutor, Family Court Attorney and Law Guardian.
Why should voters elect you?
Voters should elect me as the next Family Court Judge based on my knowledge of the law, my experience as a trial attorney in Family Court and years of advocating for the protection of children in our community.
Children are the most vulnerable in our court system and our next Family Court Judge must have courtroom knowledge and prior experience as an advocate for crime victims and children. I bring those unique qualifications to service in Family Court, in addition to my experience as a husband, a father, a coach and community volunteer.
Vote on this Story by clicking on the Icon