Baldwinsville — County residents will have two candidates to choose from when filling the Family Court Judge seat left vacant after Family Judge Bryan Hedges retired in April.
Patrick Kilmartin is a candidate running on the Republican, Independence and Conservative party lines and Julie Cecile is a candidate running on the Democratic and Working Family party lines.
Eagle Newspapers recently interviewed the candidates to get an idea of what each candidate represents. Their answers are featured below:
Julie Cecile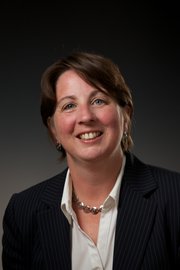 Community Involvement: Community Involvement: Former Board Member, CNY YMCA Senior Apartments, former board member, Greater Strathmore Neighborhood Association, Volunteer Attorney, Pro Bono Divorce Clinic
What makes you qualified to serve as Judge?
My 20 years as a practicing attorney along with my current position as the executive director of the McMahon/Ryan Child Advocacy Center give me the experience that matters – both in the court room and with children and families in crisis. Protecting and strengthening our children and families is something I experience every day. I know firsthand the challenges families face in navigating the court system. In addition, I have been reviewed as qualified by the NYS Independent Judicial Election Qualification Committee as well as the Onondaga County Bar Association. I am the only candidate to have received the highest qualification rating from the Central New York Women's Bar Association.
Why should voters elect you?I grew up in a house with over 20 foster children and a brother from Korea. Perspectives and cultures were second nature in our home. The diversity is what propelled me into my career as an attorney working to advocate for those who could not advocate for themselves. I have worked in family courts in Onondaga, Madison and Oswego counties. I know how the system works and what is needed for families in crisis. Lastly, I am not a politician and running for Family Court Judge is not just about being a judge for me. I truly want to make a difference in the lives of the families of Onondaga County and give them a voice so they can be heard.
(Continued on Next Page)
Prev Next
Vote on this Story by clicking on the Icon