First, let me make this disclaimer. I have, in the past, been paid by Say Yes to Education, Inc. to photograph their events. In 2009, I was also paid by Say Yes to write a promotional insert for a local daily newspaper. Currently, I am under no financial or other obligation to Say Yes, the Syracuse City School District, or Syracuse University. I am merely a highly experienced educator and education consultant employed to write this column for the Eagle Newspapers.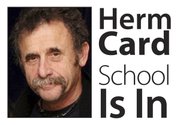 When I first started teaching, I was under the impressions that my students would learn simply because I was giving them information that I possessed – transferring my knowledge to them – as if by the sheer force of my will, they would learn. What I overlooked in my incredibly naïve approach to education was that there are other factors involved. The success of education involves more than just a means for teachers to pass out information. It involves students having the opportunity to learn.
Being in a classroom is certainly part of the opportunity to learn, but there are far too many impediments to learning that make that a very simplistic concept. The Say Yes to Education partnership with SCSD and Syracuse University involves removing those impediments.

Since we are in a "connected" age, where instant results are the expectation, why would you not expect instant improvement in education because there is a program in place to do that? Well, you may expect it – even demand it – but that's not how it works.

When you tell me that Say Yes is failing to deliver on its promises, you are unable to tell me how that is true. You are unable to tell me where that information comes from. You are generally unable to make a cogent argument against Say Yes or offer any proof on behalf of the omnipresent nay-saying "They."
(Continued on Next Page)
Prev Next
Vote on this Story by clicking on the Icon