Fayetteville — The Fayetteville Free Library will receive a $250,000 grant to put toward building a Fab Lab and business center, announced New York State Senator Dave Valesky today at the library.
The state library construction grant will allow the FFL, located at 300 Orchard St., to provide residents with access to technology currently not available to the general public through the Fab Lab.
"This is something that, as you all know, doesn't exist in any other public library, not only in the state, but in the nation," Valesky said.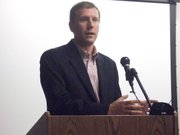 A Fab Lab is a collection of machines and parts linked by software and various processes in order to create things. The Fayetteville Free Library will use the grant to house a 3-D printer, a laser cutter, as well as various computer programs, such as Adobe Suite software.
Professors and students from the School of Information Studies at Syracuse University helped library officials develop the idea for the Fab Lab, said FFL Executive Director Sue Considine. The Fab Lab and business center will both reside in a currently unused, spacious room in the library.
"There's a lot of potential that will develop out of this marriage of the business center and the making space," Considine said.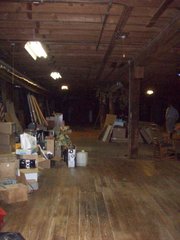 Although the state grant will certainly help the FFL, Considine said the library is currently pursuing additional funding from an Institute of Museum and Library Services grant that was developed to support similar initiatives.
The FFL will also have the opportunity to partner with other local libraries to develop joint programming, in order to allow residents from across Onondaga County to utilize the new technological resources, Considine said.
This is the fourth phase of construction that the library will undergo, Considine said. Library officials are all very excited about developing the space even further.
"We're looking to move forward really assertively in the direction of getting this done in a timely manner," she said.
Vote on this Story by clicking on the Icon