SYRACUSE — The race for the Onondaga County clerk's office is heating up.
Gary Morris, a Syracuse Democrat, announced his candidacy for the post Tuesday morning outside his real estate business on North Salina Street.
"It's time for a fresh start in this important office," Morris said. "I am running for county clerk because my professional and personal experience has prepared me to bring a fresh start to the county clerk's office."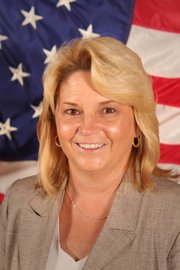 Morris, the only Democrat candidate to file petitions for the spot, is expected to be endorsed by the party, said Victor Baez, Morris's campaign manager. A Democrat has not held the clerk position since 1986. Morris is a realtor and a business professor at Onondaga Community College and Cazenovia College.
Sandra Schepp will be running on the Republican line. Schepp has been a Manlius Town Councilor since 2000.
The county Conservative Party has endorsed Christopher Plochocki.
The seat is left open after Republic M. Ann Ciarpelli announced she would not be running for re-elected. She was appointed in 1996 and won the election later that year.
The clerk's office maintains legal documents and public records on a variety of subjects, including business, criminal and civil cases.
Have questions for the candidates? Email Amanda Seef at aseef@eaglenewsonline.com or leave a comment below.
Vote on this Story by clicking on the Icon