Marcellus — Marcellus Board of Education members Jeffrey Crysler and David Kelly's terms are expiring, but both will run again in the upcoming election.
Donald F.X. Keegan has resigned his spot, and whoever is elected will finish out his one-year term.
Ryan Riefler and Thomas T. Van Nguyen are running for election, also. The two with the highest number of votes will be elected to three-year terms, while the third will finish out Keegan's term, according to the superintendent's office.
The polls will be open from noon to 9 p.m. Tuesday, May 15, at Marcellus High School's Groeling Auditorium.
Ryan Riefler
Why are you running for election?
I am concerned about what the future of the Marcellus Central Schools holds for not just my children, but for all of the children in the Marcellus School District. As the economic strain has enveloped our community, I have seen programs cut, teachers nearing burn-out and public opinion divided over where to spend the dwindling funds. As expressed at the two community budget forums this year, the status quo must be abandoned and new ideas formulated. I have great pride in this community; I went through the school system, and I made a conscious decision to raise my family here. I am not willing to allow one of this community's greatest assets, our school system, to slowly slip into mediocrity.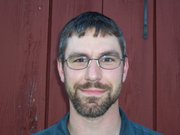 If elected, what are some of the things you'd like to see accomplished during your term?
The board of education decides upon policy that it feels best directs the district and its students. I would like to accomplish the following:
Sustainability. This district needs to stop thinking in one-year budget cycles and adopt a plan for sustainability. There is a wealth of ideas that the members of this community have that never make it to the board for consideration. I hope to re-instill the trust necessary for students, staff, faculty, parents and residents to voice their thoughts and understand that they will be taken in earnest.
(Continued on Next Page)
Prev Next
Vote on this Story by clicking on the Icon