continued — Why are you the best candidate?
To be successful, a Board of Education member needs to have leadership, communication, and decision-making skills that provide accountability to the community. As someone who has been on many committees, including the North Syracuse Board of Education's legislative and policy committees and part of many community organizations, I feel that these important skills have been part of my background. I believe a Board of Education needs to have yearly goals and strategies. Being a participant at building and district levels in writing goals and strategies for improved learning gives me the necessary background.
What are the issues facing the district and what will you do to address them?
The biggest issue facing the North SyracusedDistrict is providing the necessary programs that let each student receive a quality education in this most challenging world but realizing the fiscal responsibility we must provide to the community. During my three years on the school board we have lost over 200 qualified employees because of the economic conditions happening in our country, state and local community. It has been very difficult for me as an educator to see this happening. However, with the loss of jobs and closing of companies in CNY the school district needed to balance the school program with fiscal responsibility to the taxpayers. I will continue this trend as a team player of balancing school program and fiscal responsibility for the taxpayers.
Michael Donofrio
Biographical information (family, employer, age, number of years in home, etc.):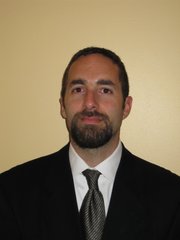 I am a lifetime resident of the North Syracuse Central School District and a 1994 graduate of Cicero-North Syracuse High School. I earned a bachelor of science in business management from LeMoyne College. My wife Allyson is a certified physical Education teacher and I have two children, Addison, who is 2 years old and Eric, who is 5 and a student at Allen Road Elementary, which I also attended. I am vice president of Donofrio's Body and Paint Shop, Inc, and Donofrio Aerial, Inc. Both companies are owned and operated by my family within the district.
Vote on this Story by clicking on the Icon