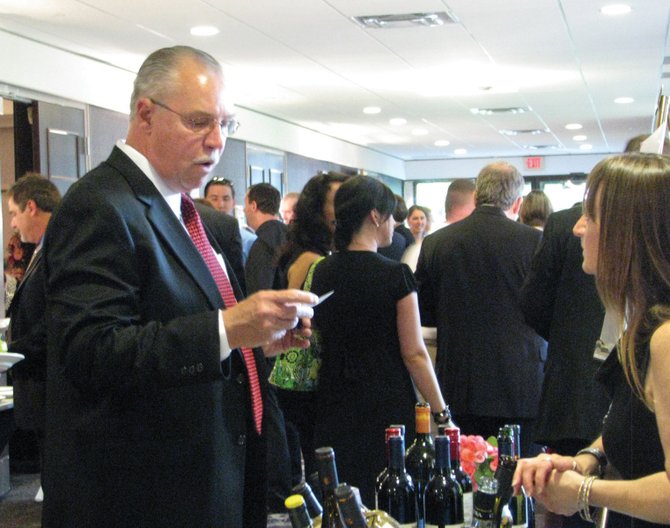 continued — "Jim is our go-to guy for anything that needs to be done regarding our facility," said Shirley Singer, who gave a speech in Baker's honor. "If he can't fix it, which is rare, he gets the right person to get the job done… They say that in every successful organization – and we are – there is the right person at the right place at the right time. I believe this is especially true of Jim Baker at North Area Meals on Wheels. He exemplifies the true meaning of the word volunteerism on a daily basis."
Barrett said the gala seemed the perfect opportunity to honor Baker.
"The community is here, and he's part of our community," she said. "A lot of people in the North Syracuse area know him very well. Paying tribute to him is long overdue, and we probably should have done it years ago. Better now than later."
Barrett said Baker exemplifies the mission of North Area Meals on Wheels.
"When we say North Area Meals on Wheels, we think Jim Baker. He's like the icon," she said. "He used to come in every day with his hammer and tools and so on and fix whatever needed to be fixed, whether it be replacing a light bulb, fixing one of the pipes that was leaking, we'd call him."
For his part, Baker accepted the honor humbly.
"This isn't a one-person deal. It's a many-person deal," Baker said. "I really appreciate everything everyone has done."
Vote on this Story by clicking on the Icon