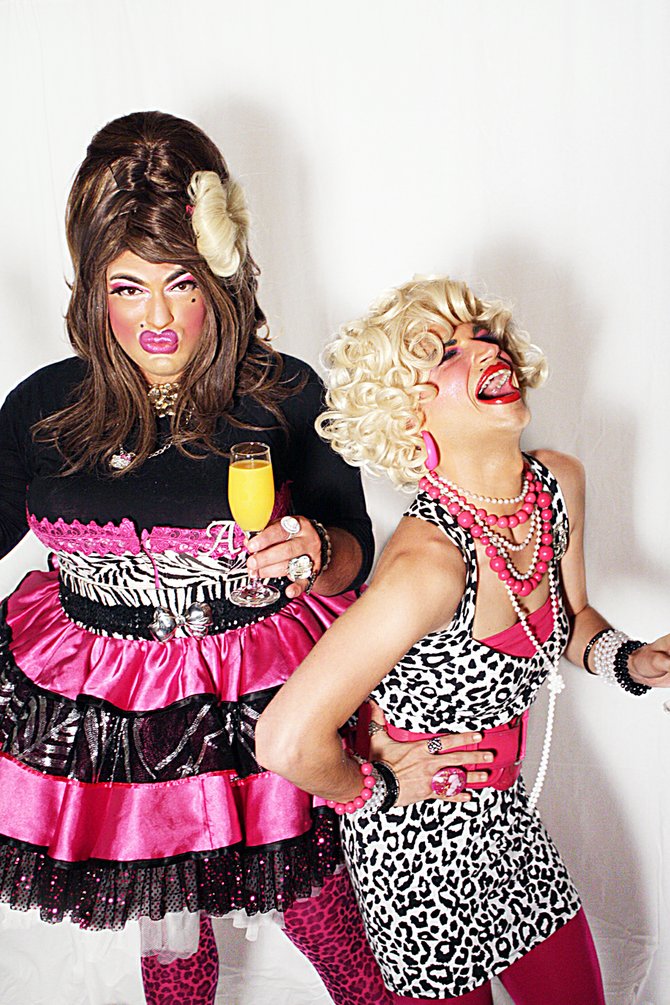 Cazenovia — After numerous sold-out performances throughout New York City, comedy troupe "The Haus of Mimosa" will bring its hilarious off-Broadway musical production to Cazenovia at 7 p.m. Sunday, May 6, in Catherine Cummings Theater.
Tickets to the show, titled "The Showgirls Strike Back," are $10 for adults and $5 for children under 12. Cazenovia College student tickets are $3.
The Showgirls Strike Back tells the story of the frazzled over worked mother of two, Gina Marie Rittale and the glitzy over the top, larger than life Anita M. Buffem who are struggling to make their comeback after 25 years, from their start as child stars in a traveling circus, their big break in New Jersey, to modeling for JCPenny's and their work with the gossipy ladies auxiliary.
These former showgirls from Queens tell their life stories through song and dance in this unscripted musical comedy. Filled with side splitting laughs and power house vocals, this show which stars singer/comedian Travis Barr, a Cazenovia native, and musical theater actor Steven Incammicia, will have the audience screaming in their seats.
"The Haus of Mimosa," which started in 2006 as the character comedy podcast "Sunday Morning Mimosa" (available on iTunes), has been performing live to sold-out audiences throughout the New York City area and has been featured in major publications such as The Daily News, TimeOut NY, and NEXT Magazine.
They were featured at Central Park's Summer Stage after which they were honored an award for best performance of the year.
This summer "The Haus of Mimosa" has been asked to star in and co-produce "The Wizard of Oz " at the Drilling Company Theater in NYC and will be portraying their characters Anita and Gina Marie, as Glinda and the Wicked Witch of the West.
See the documentary, "Unwigged: Inside The Haus of Mimosa," and get additional information on the troupe at SundayMorningMimosa.com.
Vote on this Story by clicking on the Icon