Cazenovia — Two seats on the Cazenovia Village Board will be contested during the June 19 election.
Trustrees serve two-year terms; David Porter and Tim Mahoney are incumbents, and they are fighting to retain their positions. Jim Joseph is challenging Porter for his seat.

The last day for filing independent nomination petitions is May 15. Joseph and Mahoney have the endorsement of the Republican Party and of the Independence Party. Porter is endorsed by both the Democratic Party and the Strong Communities Party. The Cazenovia League of Women Voters is organizing a candidates' forum, to be held sometime in June.


Joseph and Mahoney needed only 30 signatures on their petition, but they collected more than 100. "We wanted to make a statement," Joseph said.

Jim Joseph
Two things Joseph wants Cazenovia residents to know, are that he doesn't have "an angry agenda" and he is "not a serial self-promoter."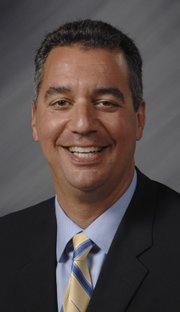 "I was asked on a number of occasions and I finally said to myself, 'I've got the time and I've got the interest — so I should step up and do this as service to the village that I love, that I've lived in for 12 years,'" Joseph said. Joseph sits on the board of directors at Everyware Inc.
He was named the first Executive in Residence at Le Moyne College's School of Business. Joseph is also a professed lover of art, and serves on the board of the Everson.

Joseph is concerned about "a number of issues." One, he said, is "the preservation of our beautiful village … whatever needs to be done to bring more economic vitality to the community — my framework is, 'how to we preserve the beauty and charm of the village?'" Joseph also insists that "we need economic development. There is a shortfall in our finances," he said. "The tax revenue we bring in is not meeting our expenses. The goal here needs to be to balance the budget and to bring services to the community. It's a balancing act. Some will pursue unbridled growth and that's a mistake. But there are smart ways to grow."

(Continued on Next Page)
Prev Next
Vote on this Story by clicking on the Icon