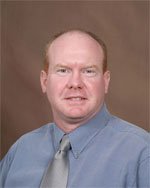 continued — New York City's Water Supply System uses massive reservoirs, tunnels, and aqueducts to provide over a billion gallons of water to nine million people each day.
Even more impressive is that this water travels hundreds of feet underground, from up to 100 miles from the city, and much of the current system was constructed over a century ago.
Yorks is an associate professor in the Environmental Studies Program. His teaching and research interests include forest, wetland and aquatic ecology. He is also fascinated by colossal civil engineering projects and the technology, human ingenuity, and amount of labor used to complete them.
For more information contact the Cazenovia Public Library at 655-9322, The Manlius Library at 682-6400, or Warren Olin-Ammentorp, professor of English and project director of the Faculty Library Lecture Series at 655-7102.
Vote on this Story by clicking on the Icon