Cazenovia — Cazenovia College will present its final Great Minds / Great Ideas Faculty Library Lecture Series of the semester at 7 p.m. Tuesday, April 10, at both the Cazenovia Public Library and Manlius Library.
The series features noted faculty members from Cazenovia College discussing the lives and work of important thinkers who opened doors of opportunity for the human spirit. Ample time for questions and conversation will follow each lecture.
The 2011–12 lecture series is sponsored by Doris Eversfield Webster, a member of the Cazenovia College Class of 1946.
At 7 p.m. April 10, in the Cazenovia Public Library, located 100 Albany St., Andrew O'Baoill, assistant professor of communication studies will present "To think where we live: Raymond Williams' work on culture, politics, and technology."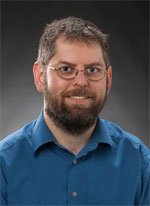 Raymond Williams was a founding figure in the British Cultural Studies tradition, a movement that challenged how we understand culture, and which probed the relationships between culture, politics and society. He provided some important analysis of the television industry, and how that medium fits into our lives. What would he teach us as we enter the digital age?
This lecture will provide some background on Williams and his work, examine the concept of "mobile privatization" as developed by Williams, and move to use Williams' work as a tool for examining contemporary technological and cultural shifts.
O'Baoill holds a Ph.D. in communications from the University of Illinois, where he studied at the Institute of Communications Research. His research focuses on the interplay of media, technological change and public participation, and draws on the political economic and critical traditions.
Founder of one of Ireland's first college radio stations, O'Baoill has professional experience in a range of sectors, from community radio to telecommunications and media regulation.
At 7 p.m. April 10, in The Manlius Library, located at 1 Arkie Albanese Ave. in Manlius, Thad Yorks, assistant professor of environmental studies at Cazenovia College, will present "Drinks for 9 Million: Water's 100-mile journey from the Catskill Mountains to New York City."
(Continued on Next Page)
Prev Next
Vote on this Story by clicking on the Icon