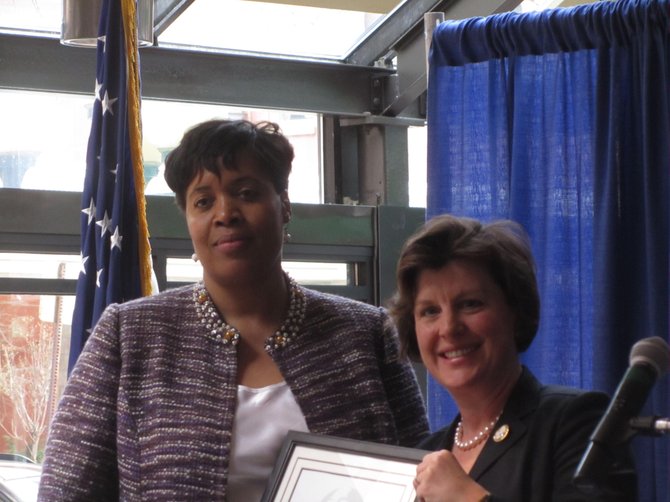 continued — Donalson wasn't going to let her son's passing go unnoticed. She noticed many infant burial plots lack permanent markings, which can be very expensive. So, she founded KJ's Angels, a networking and support group for parents who are dealing with unexpected loss, which also raises awareness for Sudden Infant Death Syndrome. Since its 2004 inception, KJ's Angels has assisted more than 150 families.
Still, after all she's accomplished and beaten, it was hard for her to accept the award.
"I wasn't worthy," she said. "There are so many others that do so much work." She called herself a behind-the-scenes kind of person.
She gave credit to the KJ's Angels' board members for helping the foundation.
"She has a whatever-it-takes attitude when it comes to working with youth," Miner said.
Neil Benjamin Jr. can be reached at nbenjamin@eaglenewsonline.com.
Vote on this Story by clicking on the Icon