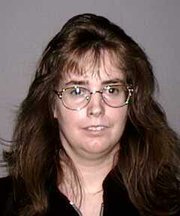 DeWitt — Police have identified skeletal remains found over the weekend as those of Tracy Kulas, 30, of Fyler Road, Kirkville.
Kulas's remains were found seven years and a day from when she was reported missing from the Lincoln Elms Assisted Living Center at 703 W. Onondaga St. in Syracuse. DeWitt Police Chief Eugene Conway would not say why she was living at the center, but did confirm she had a medical problem. That National Center for Missing Persons reports Kulas was bipolar and had personality disorders.
At the time of her disappearance, witnesses reported seeing Kulas getting into a pickup truck and leaving the center. She did not try to contact her family, which includes her husband and three children.
The remains were found by a 13-year-old boy playing in the woods on Kinne Street, adjacent to a parking lot of Shoppingtown Mall, on March 17. The boy's mother called 911 after the teen sent a photo of the remains to his mother at home. Police spent the week scouring the area to properly remove the remains and any evidence.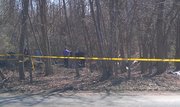 The Medical Examiner's Office was able to properly identify Kulas through dental records. Her driver's license was also in a purse that was found in the area.
Her cause of death has not been determined by the Medical Examiners Office. Police can not say how long her remains may have been in the woods, either.
Conway lauded the teen for not disturbing the scene and for reporting the incident to police.
Vote on this Story by clicking on the Icon