Baldwinsville — Research & Marketing Strategies continues to grow. The Central New York firm recently added Mary Borland Wainman to the staff as the QualiSight Supervisor. In her role, Borland-Wainman assists the QualiSight Manager with day-to-day operation of the QualiSight Call Center. This includes monitoring and reviewing calls made by telesurveyor associates to ensure they are following survey scripts as well as providing important tips on how to engage respondents and provide clients with accurate feedback regarding their products and services.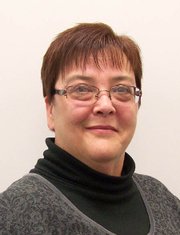 "My ultimate focus is on delivering completed surveys and reports to our clients that will exceed their expectations and assist them in learning more about their business and their customers," Borland-Wainman said.
Borland-Wainman joined RMS in October of 2011. She brings 30-plus years in customer satisfaction to the position including 10 years with the Marriot Corporation and 12-plus years with DHL Express.
"RMS is leading the way in the CNY area when it comes to research and marketing. Working with professionals whose main focus is delivering the very best results to the client is why I joined this firm," Borland-Wainman said adding, "I love to read through the final reports developed for RMS clients."
Borland-Wainman is the mother of two children, ages 17 and 24, and she resides in North Syracuse.
Vote on this Story by clicking on the Icon