Cazenovia — The Cazenovia Tree Commission invites the public to its third annual educational seminar from 9:30 to 11:30 a.m. Saturday, March 24, in the Community Room of the Cazenovia Public Library.
The gathering will feature a discussion, led by Nina Bassuk, Ph.D. The topic of the presentation will be "Great Trees for Homes and Streets: Horticulture Selections for Community Environments."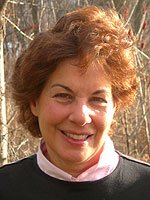 Bassuk obtained her Ph.D. in Horticulture from the University of London, and is currently professor and program leader for the Urban Horticulture Institute at Cornell University.
She is co-author of "Trees in the Urban Landscape." A native New Yorker, Bassuk's areas of study have focused on the problems of plants growing in urban environments, improved plant selection for difficult sites and improved plant-transplanting technology.
The Urban Horticulture Institute, founded in 1980, has the explicit mission of improving the quality of urban life by enhancing the functions of plants within the urban ecosystems. Regionally and nationally recognized, Bassuk continues to lead the public outreach program of working with cities and small communities in New York State in developing management plans for their street tree populations.
The seminar will be held in the community room of The Cazenovia Public Library. Doors open at 9 a.m. with the presentation officially beginning at 9:30 a.m. and lasting through 11:30 a.m., including time for informal questions. Refreshments will be served.
This seminar also offers the community an opportunity to meet members of the tree commission and to learn about the progress they've made for the planning, planting and care of trees throughout the village.
The tree commission is also celebrating the recent achievement of having Cazenovia designated "Tree City USA" by the Arbor Day Foundation, a distinction that will be commemorated at the Commission's Arbor Day observance and tree-planting on April 21.
For more information about this seminar or the Tree Commission, contact Thomas Tait at ttait@twcny.rr.com or contact Ted Bartlett at tbartlett@crawfordstearns.com or 655-2092.
Vote on this Story by clicking on the Icon