Steven J. Infanti, Sr., of Syracuse, and Richard Smith, of Canastota and Albany, have recently joined Cazenovia College's Board of Trustees.
Infanti will serve on the college's audit, investment and buildings and grounds committees, bringing a long history of administrative, financial, capital formation and construction planning experience to the work of the college's governing board.
Smith has re-joined the board of trustees, having previously held the position at Cazenovia College. He will now serve on the enrollment management and finance committees.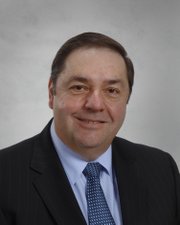 Infanti is president and chief operations officer of ConTegra Services Inc. and its related companies, providing professional consulting, management and financial services for hospitals, manufacturing, financial institutions and construction projects.

He was formerly president and CEO of the Hull Corporation, and vice president and chief financial officer of Hull-Hazard, Inc.
A past chairman of the Community General Hospital Board of Directors, Infanti has also served on the boards of numerous organizations, including Associated Builders and Contractors – NYS; Boys and Girls Club of Syracuse; Bellevue Country Club; Le Moyne College; Crouse-Irving Memorial Hospital; and a number of other area business as well as educational, healthcare, religious and not-for-profit organizations.
Infanti received a Bachelor of Science degree in accounting from Le Moyne College in Syracuse, and has been a certified public accountant since 1974.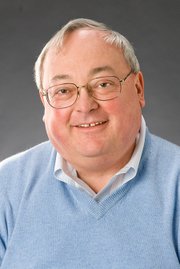 Smith previously served the maximum nine-year term as a member of the board from 2002-2010, during which he was chair from 2008 to 2010.
"I'm proud of the accomplishments made during my earlier tenure on the board, and I am pleased to have the opportunity to continue the work of ensuring the financial strength of the college," Smith said. "Cazenovia College is becoming a favored educational destination, and I'm glad to have a role in increasing both the endowment and enrollment."
A senior member of the firm Bond, Schoeneck & King, PLLC, in Albany, Smith is a member of the American Bar Association, the American Judicature Society and the American Arbitration Association, and a fellow of the New York Bar Foundation. He is also a member of the Albany, Madison and Onondaga counties bar associations.
He has served on several committees of the New York State Bar Association, and has chaired the Legislative Policy Committee. Smith was a member of the New York State Secretary of State's Corporations' Advisory Task Force and chairman of its Interagency Subcommittee. He is a member of the Fort Orange Club of Albany; University Club of Albany, and Cornell Club of NYC.
Smith has a Bachelor of Arts degree from Colgate University and a juris doctoral degree from Cornell University Law School.
Vote on this Story by clicking on the Icon