Cazenovia — The League of Women Voters of Cazenovia will examine the topic of privatizing government services during a meeting at 7 p.m. on March 14 in the Community Room of the Cazenovia Public Library. The event is free and open to all interested persons.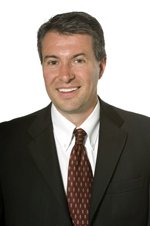 Special guest speaker Dr. David Van Slyke, associate professor of public administration in the Maxwell School of Citizenship and Public Affairs at Syracuse University and senior research associate at the Campbell Public Affairs Institute, will address the national, state and local impacts of privatization, what it will mean for future generations and why Cazenovia residents should care. Van Slyke will also give particular attention to the areas of social services, prisons and government infrastructure.
Federal, state and local governments own extensive assets and are major employers. Governments often consider selling assets, and outsourcing some functions and services to the private sector, including "core" government services such as providing for the safety, security and general welfare of citizens, the economy, and our country.

Privatization of these government assets, services and functions has been occurring for decades at all levels of government. "Privatizing" a government service or function, in particular, may enhance the function or service.
Alternatively, it may reduce or alter functions and services. Government revenues may be reduced or lost and jobs may be cut. In some instances, this may have a detrimental effect on the "common good" or public well-being.
Resource information can be found at the Cazenovia Public Library or by visiting the League of Women Voters website at lwv.org/content/about privatization.
Sharye Skinner is volunteer publicist for the Cazenovia League of Women Voters. She can be reached at 420-0980 or sharyecaz@gmail.com.
Vote on this Story by clicking on the Icon