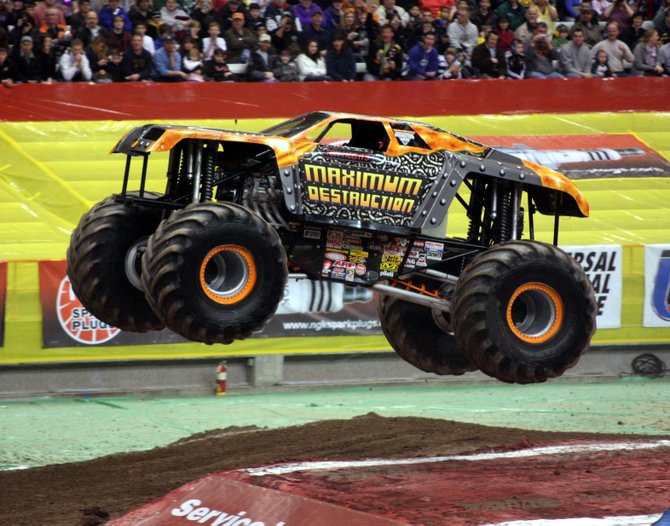 continued — Last year, for example, Meents was preparing to leave his hotel for the Carrier Dome when he got a call from the parents of a youngster with a problem. Larry Hatter was a huge fan of Meents and had tickets for the event that night. Unfortunately, Larry would miss the show, confined to the Golisano Children's Hospital with serious head injuries sustained in a BMX biking accident. Meents changed his itinerary, and headed to the hospital to visit Larry. The drivers of Madusa and Grave Digger had visited a group of children earlier in the day, but Meents' visit was spontaneous – something he "needed to do," even though it would cut into his pre-race prep time.
The good news is that Larry is making a strong recovery – and is back on his bike. The other good news is that Meents went out that night and drove Maximum Destruction to victory in the freestyle event.
And, the good news for his fans is that he'll be back on the Carrier Dome course, renewing his rivalry with Grave Digger, and (so far) 14 more of the world's best monster truck racers. It'll be loud (ear plugs are suggested), it'll be crazy and above all, it'll be family friendly fun.
Fans will have a chance to meet Tom and the other drivers and check out their trucks at the pre-race pit party from 2:30 to 5:30 p.m. Saturday. Doors open at 6 p.m.; the show starts at 7 p.m. For ticket information, visit monsterjam.com/events.
Vote on this Story by clicking on the Icon