continued — Some of Porter's accomplishments as a village trustee include coordinating the loan of unused skatepark equipment to the nearby Madison County municipality of Earlville, and the acquisition of 6 Farnham St. for use by the Cazenovia Fire Department.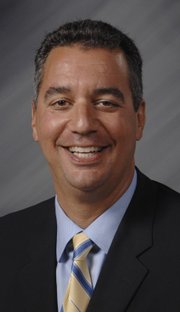 Joseph has lived in the village of Cazenovia for the past 12 years, and formerly served as the CEO of Oneida Ltd. Following the company's merger with Anchor-Hocking, Joseph has been named to the board of directors of the new business, Everyware Inc. He was named the first Executive in Residence at Le Moyne College's Madden School of Business and has served as the chairman of the finance committee at St. James Church for the past 10 years.
In addition, Joseph serves/has served on boards for the Everson Museum, Food Bank of CNY Syracuse Diocese Catholic Schools Council, Cystic Fibrosis Foundation, Le Moyne College as well as the International Housewares Charity Foundation.
More information on the Cazenovia Village Board can be found at villageofcazenovia.com.
Pierce Smith is editor of the Cazenovia Republican. He can be reached at 434-8889 ext. 338 or editor@cazenoviarepublican.com.
Vote on this Story by clicking on the Icon