Cazenovia — After 478 Cazenovia village residents cast their votes June 19 at the American Legion Hall, Dave Porter and Jim Joseph were elected to serve on the village board.
Porter, an incumbent who ran on the Democratic and Strong party lines, received a total of 321 votes. Joseph, who ran on Republican and Independence party lines, received a total of 309 votes. Incumbent Tim Mahoney also ran on the Republican and Independence party lines, and received 238 votes.
"Regardless of the outcome, the village was going to be in good hands. Clearly tonight, the village has spoken, and the [residents are] indeed in good hands," Mahoney said. "Mr. Porter and Mr. Joseph will do an outstanding job for the village. The entire election process was very interesting and a great process - one that I enjoyed."
Porter and Joseph will each serve a two-year term on the Cazenovia Village Board.
"I want to thank my competitors; they ran a very energetic and innovative campaign. Both of them ran for the right reasons, were very positive and I think we share a lot in common," Porter said. "I'm happy with the outcome. I'm glad I had competition, it made me work harder and touch base with the citizens of Cazenovia."
"I fully intend to bring the same level of passion and energy to to governing that Tim and I deployed throughout the campaign," Joseph said. "Although I look forward to working with the mayor and village trustees, I will miss Tim's competitive spirit. I owe it to him and the voters who elected me to put my heart and soul into my new role as Cazenovia Village Trustee."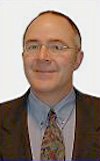 Porter, a 22-year resident of Cazenovia, was first elected to the village board in June 2010. Most recently, he served as the fire commissioner and commissioner of community parks and recreation. A licensed professional engineer and Unites States Navy Veteran, Porter is also an active member of the Cazenovia Lions Club, and a board member of the Cazenovia Public Library and Cazenovia Youth Soccer Association.
(Continued on Next Page)
Prev Next
Vote on this Story by clicking on the Icon