Baldwinsville — Flora Johnson is in the business of entertainment.
The Baldwinsville woman recently opened Busy Bee Novelty, which provides local access to Johnson's national Gr8 Show business, a party planning company. Following a business concept originally developed by jesters in kings' courts, Johnson keeps up with its evolution by offering healthy hobbies for all types of events.
"People get bored," she said. "I'm a safe diversion."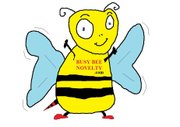 The business offers photo booths, custom game shows, carnival and casino games, old time costume photos, airbrush tattoos and more for all types of events.
"You can book entertainment for your wedding, graduation, bachelorette, retirement, birthday or come to my shop and have your palms or tarot cards read, put on an old time costume for a keepsake photo or roll up your sleeve for an airbrush tattoo," Johnson said.
To showcase the offerings of Busy Bee Novelty, Johnson will host a Family Fun Day from 11 a.m. to 2 p.m. this Sunday at the storefront located at 52 Oswego St., Baldwinsville. Admission to the event, which will offer airbrush tattoos, photo booth, karaoke, fifty-cent carnival games and more, is free; however, participation ranges from free to $3 (cash only). Prizes will also be awarded while supplies last.
"The Busy Bee Novelty Family Fun Day is the way to spend your Sunday," Johnson said. "There will be plenty of family friendly activities for everyone to enjoy."
To learn more about Busy Bee Novelty, visit busybeenovelty.com. To book the company for your upcoming event, stop by the shop (hours are flexible) or contact Johnson at flora@gr8show.com.
Vote on this Story by clicking on the Icon