Cazenovia — Dark Horse Wealth LLC, located at 9 Albany St. in Cazenovia, recently announced the addition of Russell J. Brownback, of Cazenovia, to its advisory board.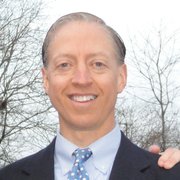 Brownback will provide feedback on model portfolio investment strategies and investment commentary.
A former managing director of both BlackRock and Lehman Brothers, Brownback was also one of six founding partners of the hedge fund R3 Capital. His 23 years of expertise in economic policy and financial market interface made him an advisor to numerous Wall Street senior executives as well as officials sitting on the Federal Reserve and US Treasury.
Brownback also teaches finance at Syracuse University's Whitman School.
Dark Horse Wealth is a full service, fee based, investment adviser providing investment management as well as retirement plan consulting services in Cazenovia. The company services IRAs, 401(k)s, defined contribution plans and other taxable accounts.
Additional information on Dark Horse Wealth is available at 655-5856, and online at darkhorsewealth.com.
Vote on this Story by clicking on the Icon