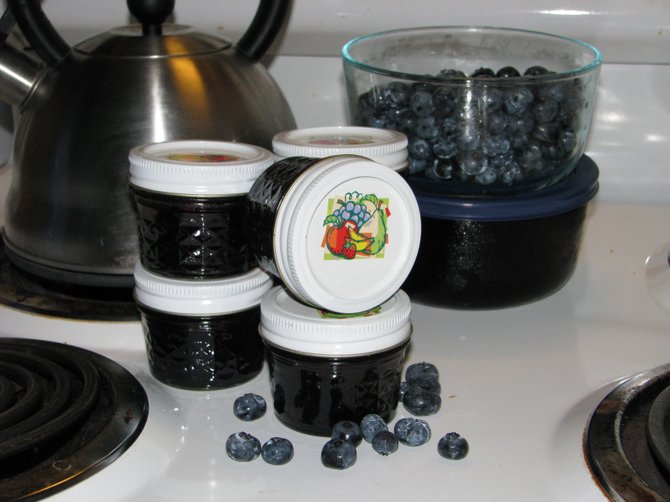 Liverpool — Vegetable stands and farmer's markets are full of delicious fresh from the field foods — a sign the summer growing season is well under way.
But when the bounty is bigger than a family's appetite, what can be done to save your harvest from spoiling? Find your mother's or grandmother's old Ball canning jars and prepare yourself to be schooled during the area's first-ever iCan event Saturday Aug. 11, at the Liverpool Community Church, which focuses on the art of home food preservation.
Thinking about canning?
The organizers of iCan2012 have set up a preview of the event from 7 to 9 p.m. July 30 at the Liverpool Public Library on Tulip Street in the village. The preview will offer a taste of what's to come during the Aug. 11 workshops before having to commit to attending.
"Come to the preview for a spoonful of delicious canning tips and tricks — and a taste test of canned vs. store bought jam, pickles and applesauce," organizer Nancy Fasoldt said.
Teacher Christina Rode will get you revved up and believing "iCan."
"In the middle of winter, I was working with some moms on a sewing project when the conversation turned to the discovery of arsenic in apple juice," said Nancy Fasoldt of Baldwinsville, proprietor of Simply Home Arts, which is organizing the event. "These moms were aghast, horrified that even when they do their best to set a healthy table, they can't because they don't know what's in the food they buy."
So, Fasoldt said she naively asked, "Why not can your own?" Not knowing how to can, she then asked if they wanted to learn. With a resounding "yes," iCan2012 was seeded in a sewing circle of moms "desperate to take the poison out of their children's food," Fasoldt said.
Hopping on board when Fasoldt approached her with the idea, Syracuse television producer and writer Nancy Roberts said her own daughter's food concerns reminded her of when she had little ones at home.
(Continued on Next Page)
Prev Next
Vote on this Story by clicking on the Icon