NaviSite, Inc., a premier provider of enterprise-class hosting, managed application, managed messaging and managed cloud services, recently announced the appointment of Cazenovia resident David Grimes as chief technology officer.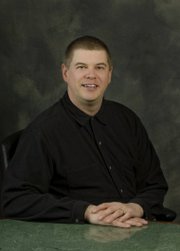 "I am delighted to step into the role of chief technology officer," Grimes said. "With NaviSite's market position well established as a best-in-class, high performance enterprise cloud provider, I look forward to driving our continued innovation that differentiates NaviSite and enables customers to deploy IT solutions more efficiently, effectively and dynamically to meet the needs of their business."
Grimes is succeeding Denis Martin, who stepped down from the role on June 1. In this capacity, Grimes will assume responsibility for the overall technology vision and direction for the company as well as continuing to lead research and development.
"Dave and I have worked side-by-side for more than 17 years," Martin said. "I am honored to hand over the reins to someone I not only respect as an industry leader but also consider a close friend. NaviSite is in great hands."
Grimes joined NaviSite in 2002 through the acquisition of Clear Blue where he was responsible for overseeing all internal and operational support systems. Under his leadership, Grimes led the re-deployment of these systems that resulted in a 50 percent operational cost reduction.
Prior to that, he was the lead software engineer at AppliedTheory Inc., where he was a key member of the team responsible for all operational aspects of AppliedTheory's hosting business and was integrally involved in developing the company's patented content delivery technology.
"I am pleased to announce Dave's appointment as our new CTO. He has been instrumental in the creation of NaviSite's innovative cloud computing platform which has become the foundation for our next generation managed services," said Brooks Borcherding, NaviSite President.
NaviSite Inc. is a Time Warner Cable Company, and a leading international provider of enterprise-class, cloud-enabled hosting, managed applications and services.
NaviSite provides a full suite of reliable and scalable managed services, including application services, industry-leading enterprise hosting, and managed cloud services for organizations looking to outsource IT infrastructures and lower their capital and operational costs.
Enterprise customers depend on NaviSite for customized solutions, delivered through a global footprint of state-of-the-art data centers. For more information about NaviSite's services, visit navisite.com.
Vote on this Story by clicking on the Icon