Cazenovia — Since the dawn of recorded time, no civilization has mesmerized and influenced the world like Ancient Egypt.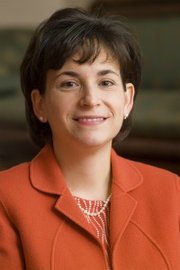 At 7 p.m. on Wednesday, July 11 in the Cazenovia Public Library Community Room, the exhibit "Shadow of the Sphinx," which is currently showcased at the Munson-Williams- Proctor Arts Institute in Utica, will be discussed by Anna D'Ambrosio, director and chief curator.
Local library representatives said they are extremely proud to be one of 30 museums and private collections to be represented in this extraordinary exhibition.
Four of its precious Egyptian artifacts are prominently displayed in the "Shadow of the Sphinx" as is the digital presentation about Mr. Hubbard's Egyptian journey in 1894.
During her presentation, "Shadow of the Sphinx: Ancient Egypt and Its Influence," D'Ambrosio will share a journey of exploration in which the audience will see ancient Egyptian works that have never before been brought together — antiquities, jewelry, furniture, paintings, sculpture and more.
Munson-Williams-Proctor Arts Institute is the only venue for "Shadow of the Sphinx," which will be on view there through November 25, in the Museum of Art.
The "Shadow of the Sphinx" presentation at the Cazenovia Public Library is free and open to the public. To learn more, call 655-9322 or visit cazenoviapubliclibrary.org.
Vote on this Story by clicking on the Icon