In his recent "State of the State' address, governor Andrew Cuomo announced that he has appointed himself to a new position — that of self-styled "students' lobbyist." An interesting proposal for a governor, particularly one from a governor whose opposition to lobbyists is well known.
In his address, he implied that groups he referred to as having lobbyists — superintendents, principals, teachers, school boards, maintenance personnel and bus drivers — are focused on something other than the welfare of students. If he was being humorous it didn't work — evident from the forced laughter from his audience.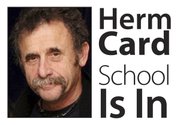 He plans to appoint a bipartisan education commission "to work with the legislature to recommend reforms in these key areas." Thus, by definition of "bipartisan," he will be putting the control of education reform into the hands of people with opposing political interests, trusting them to come to agreements on items that they have never been able, or willing, to agree on.
His elaborate PowerPoint presentation highlighted the need for reform — the need to focus on student achievement, create a real teacher evaluation system and change the paradigm (education jargon for coming up with a different system). Sound familiar? These are not new, just things that no one has been able to accomplish. They are not lobbying for students, they are simply repeating the "same old, same old."
Fortunately for us, the students' lobbyist has access to, and the attention of, the entire executive branch of state government. Assuming he (the students' lobbyist) and the governor can work together, I will suggest a few things important to Syracuse that he support when he lobbies the legislature and the State Education Department.
He might get involved in promoting some positive action in the seemingly eternal struggle for equality of state aid funding.
(Continued on Next Page)
Prev Next
Vote on this Story by clicking on the Icon