Along with his duties as Cazenovia Town Supervisor, Ralph Monforte also has numerous responsibilities at the county level.
Madison County Board of Supervisors Chairman John Becker recently named Monforte as the Department Chair of Planning for the county, where he will meet with local officials to work on enhancing economic development and examine infrastructure use.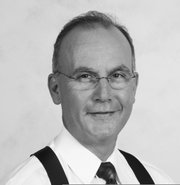 "The Planning Department heads up economic development for the county. Some of the initiatives that we will be working on will be developing first-time and lower-priced housing in Madison County," Monforte said. "We'll be having selective meeting with all the [superintendents] from the schools in the county to look at population rates and infrastructure use. We'll be looking across the county to see where bringing young families in would make sense most. I think Cazenovia would love to see some lower-priced housing."
Monforte said the Planning Department will also be bringing in mayors from area municipalities to discuss ways in which they can boost sales on each area's respective Main Street.
In Cazenovia, Monforte and the town board have been closely following the National Trust for Historic Preservation's Main Street Program, a program Monforte hopes to implement throughout Madison County.
"The key is, we need to generate more sales tax revenue, and the best way to do that is revitalizing the existing businesses that are here," Monforte said.
Business owners from around the county will also attend special meetings with the planning department. Monforte said he wants to remind owners that any future expansions or additions to their successful companies can easily take place within the county.
"They should look here first before anywhere else. There is a great quality of life" Monforte said. "Any expansion to their businesses can easily be had here in Madison County by working with the IDA and Planning Department."
For more information on Madison County, its departments and officials, visit madisoncounty.org or call 366-2261.
To learn more about Monforte and the town of Cazenovia, visit townofcazenovia.org, call 655-9213 or email info@townofcazenovia.org.
Pierce Smith is editor of the Cazenovia Republican. He can be reached at 434-8889 ext. 338 or editor@cazenoviarepublican.com.
Vote on this Story by clicking on the Icon