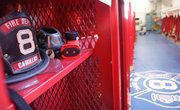 Camillus — Once final numbers for 2011 are booked, the Camillus Volunteer Fire Department will see about 20 percent of its budget left unused.
Preliminary budget numbers show a $51,675 surplus in the department's operational budget, a surplus large enough to cover the village's costs to run the department.
According to a report compiled by Robert Antonacci, County Comptroller, the net cost to village taxpayers for the fire department is just $45,000 of its total $562,000 budget after revenue from a contract with the town. Though some bills are still trickling in to the village clerk's office, this year's surplus could be large enough to cover all costs to village taxpayers.
"I'm trying to do the best for the fire department and the taxpayers at the same time."
— Doug Groesbeck
"I'm trying to do the best for the fire department and the taxpayers at the same time," said Camillus Fire Chief Doug Groesbeck. "I want us to maintain the high-quality fire service we do have."
The fire department reduced their budget by nearly $28,000 for 2012 and Groesbeck said careful spending has assisted the department for 2011. The fire department represents more than half of the village's total budget, but revenue from the town to cover the fire contract offsets nearly all of those costs, according to budget documents.
"I can't just reduce the budget by $100,000 and at the end of the year be like, 'Oh, I don't have the money to operate the department,'" said Groesbeck, who is in his first year as chief. He was the deputy chief in 2011. "This past year we have been very conservative about what we have been spending money on. Costs are high, we're putting away so [major purchases or repairs] don't have to be sent to referendum."
The department's surplus at year's end is split between two reserve funds for equipment and capital repairs. State law mandates the reserves can only be spent on the specific funds — equipment or capital repair. At year's end, the fire department moves their surplus to the reserve funds, though the village could take the money.
(Continued on Next Page)
Prev Next
Vote on this Story by clicking on the Icon