In the last week and a half I have been accused of not understanding sports, having something against cross country, being a bad journalist, being rude, butting in, having poor research skills, having a bad attitude, not grasping meaning, and a few more things. I have also been congratulated for my willingness to make a point, showing respect for my critics, my good writing, my respect for athletics and a few other complimentary things.
All of these things stemmed from the preview of an article that I had not yet written.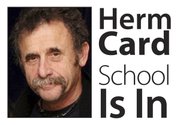 Remember — my column is about education, not about sports per se. Sports only enter into it as they apply to the greater education picture. Athletics is one of many opportunities for students to succeed at a task — to reach a goal, improve themselves mentally and physically, and perhaps excel in the process. Sports, music programs, arts programs, academic programs and anything else offered to students are the backbone of a school and a huge factor in the well being of a community.
Besides the obvious benefits to the participants, teams and other school groups donate time, money and effort to help others. They volunteer at missions, outreach centers, food banks, hospitals, animal shelters and other places where the less fortunate are cared for. They do good things. They make us proud. They represent family, school and community in the best possible way. They do this because they have learned a key concept — a concept that parents hope to instill in them and that teachers, coaches and others try to enhance. The concept? Respect. Respect for others and respect for themselves.
People who undergo the same artistic or physical challenges tend to understand each other's passion, and from this grows mutual respect. This is implicit within the context of all such activities. Competing athletes often train together just as musicians and other artists work together to improve themselves. The more difficult the task, the deeper and more genuine the respect.

(Continued on Next Page)
Prev Next
Vote on this Story by clicking on the Icon