Dave Halleran wants to set the record straight.
For more than three decades Halleran, an accomplished physician, sat back and let Dr. Stephan Lynn take the credit for trying to save John Lennon's life after the pop star was shot four times by a mentally disturbed fan on Dec. 8, 1980, in New York City.
There's no doubt that Lynn — who worked for many years in the emergency room at Manhattan's Roosevelt Hospital — aided Halleran as he probed the wounded man's chest cavity that awful night. And Lynn drew the unenviable task of informing Lennon's widow, Yoko Ono, that the great man had passed.
Nevertheless, speaking out last month for the first time, Halleran insisted that he was the doctor in charge of the ex-Beatle's treatment.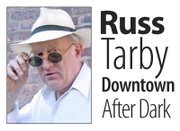 "I was there," Dr. Halleran told WSYR-TV9. "I was the senior resident. I opened his chest. I massaged his heart."
Medical records at Roosevelt will confirm his role that night in the emergency room, Halleran said.
No pulse, no pressure
Hawaiian tourist Mark David Chapman had stalked Lennon for a couple days at the Dakota and ambushed him with a handgun as he returned from his final recording session on the night of Dec. 8, 1980. Four shots rang out, and Lennon was fatally wounded.
"His heart was intact," Halleran said, but the bullets had irreparably damaged its arteries.
"About a quarter of 11, approximately, they paged me overhead," the doctor remembered. "[The patient] didn't come in talking or anything. He came in unresponsive — no pulse, no blood pressure."
Halleran labored intensively on the 40-year-old's wounds, but didn't know who he was treating. He was just a guy in a bomber jacket, red T-shirt and blue jeans.
"We kept working on him for about half an hour or so," the doctor recalled. "We just never got him back."
(Continued on Next Page)
Prev Next
Vote on this Story by clicking on the Icon