Enrollment at Fayetteville-Manlius is on the decline — though you wouldn't know it from counting tassels at recent graduation ceremonies.
"There was a bubble," said Superintendent Corliss Kaiser. "It's now left the middle schools and it's in the high schools, so for the next couple of years you will see more graduates, and then that will gradually decline."
While the senior class has seen a steady climb in enrollment in recent years — increasing by nearly 100 students since 2001-02 — district-wide enrollment for 2011-12 was at 4,423, a drop-off of 120 from the previous year's 4,543. The district projects that by 2015-16, enrollment will be down to 3,880.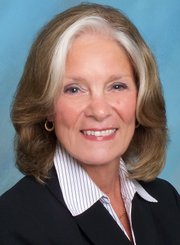 The district is already feeling the impact of having fewer heads in the classrooms, Kaiser said. The first thing to go is the teaching positions.
"At this point we're looking primarily at the teachers that we need in the classroom and that certainly is being affected," Kaiser said. "When you take a look at the budget you can see the number of teachers who no longer work here as a result of attrition, meaning we didn't need them in a particular year."
The district is equipped with 18 fewer full-time positions now than in 2009-2010, and the 2012-13 spending plan proposed by administrators Feb. 13 includes seven full-time employee reductions.

Kaiser said the district is keeping a close eye on enrollment numbers, though drastic measures — such as the closure of a school — are a ways down the road.
"Right now all of our elementary and middle schools are full, but we will be watching to see the number of classrooms as we move forward, and whether or not there is sufficient enrollment to keep all schools open."
Mott Road did close in the late 1980s/early 1990s, Kaiser said, following a similar downward trend in enrollment at F-M. Enrollment dropped steadily in the 1980s — from 4,126 in 1979-80 to 3,786 10 years later — before picking back up in the 1990s.
(Continued on Next Page)
Prev Next
Vote on this Story by clicking on the Icon