Although 21-year-old Tom Lyga is currently a full-time student at Champlain College and will be looking to begin his professional career upon graduation in 2013, he has already helped more than 2,500 unemployed workers find jobs.
Lyga, a Cazenovia resident and junior marketing/advertising major, helped coordinate social media campaigns for the employment initiative "Hireland" while studying abroad at Champlain's location in Dublin, Ireland, earlier this fall. The program matches Irish businesses with members of the skilled unemployed workforce, and has already experienced substantial success in its first month.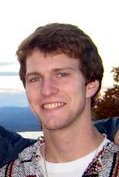 "Jobs are coming in from all over the country, and within two months, we're already halfway to the goal. [Hireland] is meant to kick-start jobs in Ireland. The economy was down and people were choosing to leave and find jobs in other areas," Lyga said. "It actually picked up pretty quickly. We left [Ireland] before Hireland launched, but I did a lot of work on the blog, Facebook and Twitter accounts along with the rest of my class."
After officially starting in January, Hireland has already matched 2,602 workers with jobs. Lyga said the group hopes to reach its goal of 5,000 new jobs by St. Patrick's Day.
Champlain College Dublin Professor Lucy Masterson co-founded Hireland after formulating the idea in spring 2011. The organization asks large and small businesses across Ireland to each pledge to hire at least one new employee this year, hoping to spur a positive outlook among citizens amidst large unemployment numbers.
Many small businesses and grocery stores in Ireland have pledged to create new jobs; however, Hireland has also been able to secure positions in high-paying corporate offices spanning numerous industries.
While in Dublin, Lyga and his classmates were charged with working alongside members of the local business communities to develop a social media presence for the non-profit organization, as well as produce promotional videos and blogs.
(Continued on Next Page)
Prev Next
Vote on this Story by clicking on the Icon