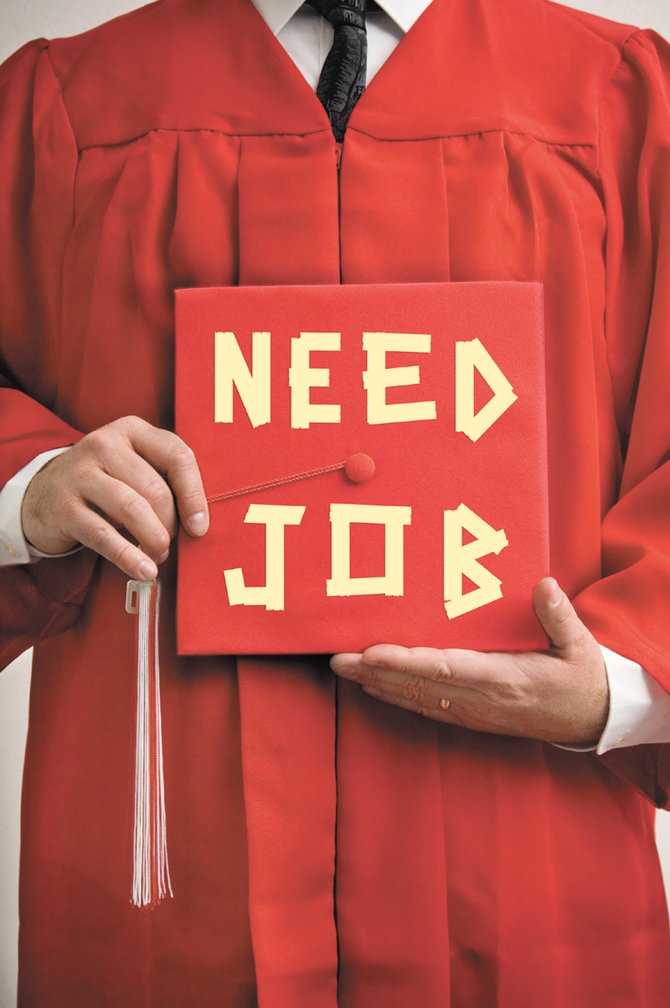 It's a rite of passage – graduation from high school. A milestone. A first step on the road to becoming a successful part of the workforce.
So, where to go from here? For many, the obvious answer is college, the military or a trade school.
Most likely, if the choice is college, the applications have already been filled out and accepted or rejected, with the choice of institution weighed utilizing many factors: the student's study path, distance from home, school reputation, cost, etc.
All done, right? Not really, according to a recent study.
A 2010 report released by the Georgetown University Center on Education and the Workforce discussed the widening gap between job openings and the number of people who have the degree and/or training to fill them.
"Help Wanted: Projections of Jobs and Education Requirements Through 2018," said students should align their college choices with fields that have a higher demand for employees in order to be successful.
This is something with which Peter DeFazio, guidance counselor at Liverpool High School, is familiar, and he stresses the importance of discussing the viability of many majors in the workplace.
"In terms of marketability, we get a lot of good information from the admissions people that meet with our students," DeFazio said. "When the students are in the phases of deciding upon what school they want to attend and what course of study they want to pursue, we are lucky to have at least 100 admissions [officers] visit Liverpool and
Cicero-North Syracuse high schools to speak directly with the students, and part of what they talk about is the marketability of majors."
For instance, DeFazio said they now know that engineering has "been a very popular college major in the past several years, so now there is a saturation of engineering students pursuing that degree." He added that the volume of students graduating with an engineering degree will most likely make it more difficult to find a job in that field.
(Continued on Next Page)
Prev Next
Vote on this Story by clicking on the Icon