Cazenovia natives Kara Cannizzaro, a junior at the University of North Carolina, and Chris Nourse, a junior at Georgetown University, were recently named to the 2012 Tewaaraton Trophy Watch List.
Formally established in August of 2000, The Tewaaraton Award is the preeminent lacrosse award annually honoring the nation's top collegiate male and female lacrosse player for their extraordinary achievements on the field.

Cannizarro was named to the list among 15 Atlantic Coast Conference women's lacrosse student-athletes. A midfielder on the team, she was also recognized as one of the first ACC 2012 Women's Lacrosse Players of the Week for the period ending Sunday, Feb. 12.
Nourse was among the more than 70 NCAA Division I men's lacrosse players selected to the Tewaaraton Watch List by a committee made up of top collegiate coaches appointed each year by the Tewaaraton Award.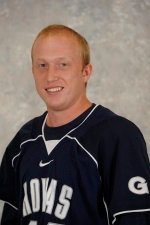 He played in all 14 games at close defense during his sophomore season, and was among the Hoyas leaders with 36 ground balls and 35 caused turnovers during the 2011 season.
The selection committee will make additions to the list as the season progresses. In late April, the list will be narrowed to 25 of whom will earn the distinction of Tewaaraton Nominees.
In mid-May, five finalists will be announced and will be invited to the Tewaaraton Award Ceremony, which will take place on May 31 at the Smithsonian Institute's National Museum of the American Indian in Washington, D.C.
For additional information about the award, recipients and nominees, visit the organization's website, tewaaratonaward.org.
Vote on this Story by clicking on the Icon