By now you've likely heard that the Fayetteville-Manlius Board of Education in January approved hiring a school resource officer to serve the school district. We have a wealth of information related to this topic on our website, but I wanted to directly address a few concerns that have been brought to my attention.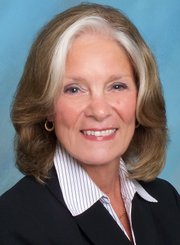 First, I would like to stress that this position is seen by the administration and the Board of Education as an enhancement to the many safety and security programs that we already have in place, including our character education programs. The school resource officer will be expected to act in concert with these programs to further improve the culture within our schools — our main objective in creating this position.
So why are we doing this?
Our students are dealing with enormous pressures from outside our schools, pressures that sometimes spill over into the school day. All school districts, including F-M, are challenged by societal issues such as drug and alcohol use, bullying, and cyber bullying. Our challenge is to mitigate the impact those issues have on the educational process. One of F-M's core values is to provide a caring, safe, respectful, and orderly learning environment. A task force of 41 community members agreed that the addition of an SRO will help us support that value.
How?
The primary responsibility of the SRO will be to educate and mentor our students on the district's Code of Conduct. They will talk with our students about acceptable behaviors and help them to understand the consequences of unacceptable behaviors, according to our district code. Our research, including discussions with other districts that have SROs, show that SROs form relationships with students and serve as a sounding board and confidant for them, ultimately preventing some bullying and drug and alcohol use.
(Continued on Next Page)
Prev Next
Vote on this Story by clicking on the Icon