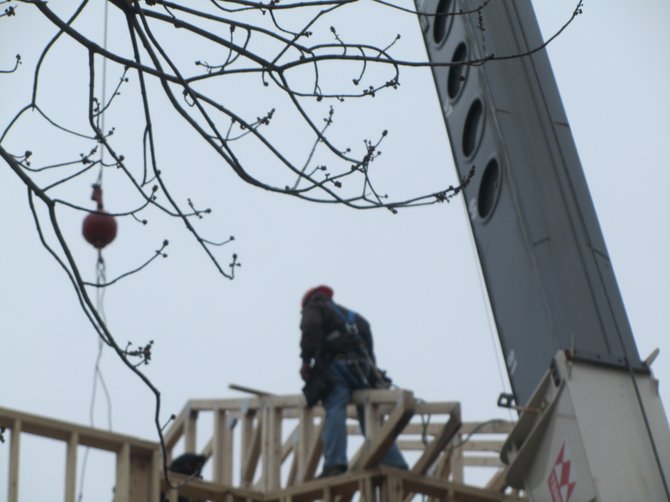 continued — What makes it even more special is the new building is completely fitted for handicapped access, Trunfio said.
"We had a serious need for that," she said. "The place we're moving out of didn't have handicapped access. We wanted to accommodate everyone — grandparents, aunts, uncles, even the new moms who come here right after giving birth. We wanted to make it easy for everyone."
In the new building is a brand-new elevator that has already been built. There will be walkways and ramps.
Trunfio, though, was giddy when talking about the size of the kitchen.
"There are two giant kitchens, side-by-side, that will have everything you'd want in a kitchen," she said. "Everything will be accessible by anyone."
Work is slated to wrap up by the summer, Trunfio said.
Neil Benjamin Jr. can be reached at nbenjamin@eaglenewsonline.com.
Vote on this Story by clicking on the Icon