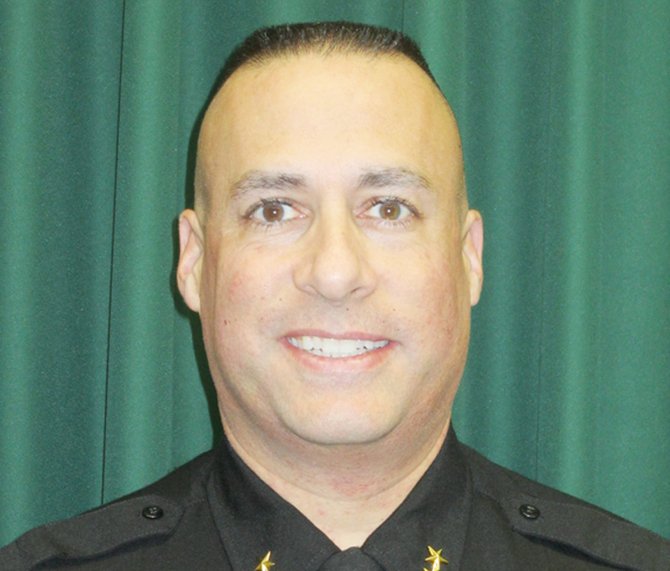 Baldwinsville — Captain Esteban Gonzalez, of Baldwinsville, has been promoted to the rank of Chief Custody Deputy at the Onondaga County Justice Center effective Jan. 1. Onondaga County Sheriff Kevin E. Walsh announced the promotion during a brief ceremony held Friday, Dec. 14, at the center.
Gonzalez, a member of the Sheriff's Office since 1994, was first promoted to the rank of sergeant in 1999 and effortlessly transformed into a well-respected supervisor. In 2003, Sheriff Walsh promoted Gonzalez to the rank of lieutenant and his natural leadership qualities advanced him to the rank of Captain in 2006. As a captain, he has served as the Commander of the Sheriff's Custody Department's Support Services Division, providing oversight for the Custody Administration and Transport Sections, along with all professional service coordination for the Justice Center.
A graduate of Columbia College, Gonzalez is also a certified jail manager and correctional trainer through the American Jail Association, where he will be sworn in as president in 2013. Recognized as an expert consultant, he has provided training and correctional facility assistance throughout the nation.
Gonzalez has authored several articles published in various professional magazines and is also an instructor for R.L. Heron and Associates, the CNY Dale Carnegie franchise.
Once promoted, Gonzalez will be responsible for managing the Onondaga County Justice Center. The Justice Center, which opened in 1995, is a pre-sentenced detention facility, which houses more than 600 inmates.
Vote on this Story by clicking on the Icon