As visitors to the New York State Fair make their way through the bustling crowds and past the various attractions, many eyes will come to rest on the numerous contest entries by Cazenovia residents this year.
While the annual fair doesn't conclude until Sept. 3, some competition results have been posted to the event website, and many of the winners include 13035 zip codes.
Competition categories include almost every imaginable item and skill, including canned foods, arts and crafts, photography and floral arrangements, in addition to the many livestock contests featured at the fair.
Complete results will be made available as the fair continues, but some contest winners have already been posted to nysfair.org/competitions/results.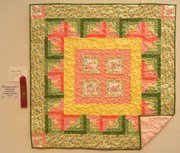 Nancy Sellers, of Cazenovia, won a second-place award for her quilting entry in the Class 01 Arts and Crafts Division, and fellow resident Chad Meigs received a third-place award for his French Cider in the Homebrew Competition.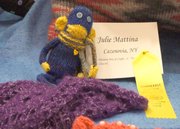 Cazenovia resident Julie Mattina received a slew of honorable mentions for her intricate fiber works in the Arts and Crafts division, including her submissions of a Class 02 toy monkey and Class 01 recycled craft mittens.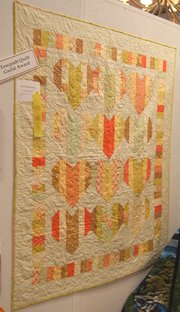 Beth Broadway also received an honorable mention for her Class 13 quilting entry in the Arts and Crafts Division.
More results will be featured in future issues of the Cazenovia Republican as competitions conclude and official outcomes are posted. To submit information of local winners or Cazenovia residents receiving honorable mentions, call 434-8889 ext. 338 or email editor@cazenoviarepublican.com.
Pierce Smith is editor of the Cazenovia Republican. He can be reached at 434-8889 ext. 338 or editor@cazenoviarepublican.com.
Vote on this Story by clicking on the Icon