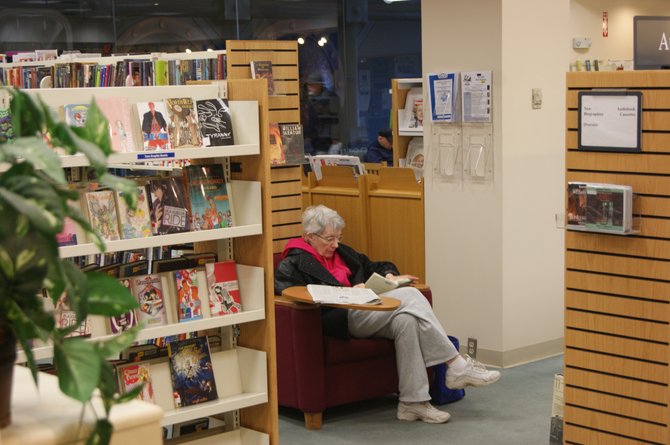 DeWitt — The DeWitt Community Library celebrates 50 years of service to the DeWitt and Jamesville communities with two special events this fall.
Join in the celebration from noon to 4 p.m. Saturday, Sept. 22, as the library takes you back to the days of Chubby Checker, hula hoops, and poodle skirts at its DCL 50th Anniversary Fair: Readin' and Rockin' since '62. With food, games, and a live DJ, the event is sure to be fun for everyone. Admission to the fair is free, and picnic food, drinks and ice cream will be available for sale. Games have been provided by the Town of DeWitt Department of Parks and Recreation.
Then from 10 a.m. to 2 p.m. Friday, Oct. 26, the DCL will host its second Senior Fair at ShoppingTown Mall. More than 20 exhibitors from area organizations, agencies and businesses, including the DeWitt Department of Parks and Recreation, will be on hand in the mall atrium in front of the library and inside the library to share information about their services and programs to seniors.
Learn about health care issues and long-term care, financial planning, downsizing your living space, elder law and more. Hearing and blood pressure screening will also be offered again this year.

The library is also planning a series of mini-lectures on topics of interest to seniors and there will be a continuous showing of the inspiring documentary about senior Olympians, Age of Champions. The Senior Fair is sponsored by Mutual of Omaha, CNY Division.
Learn more about both events by visiting the library, located on the lower floor of ShoppingTown Mall, or by checking out the DCL's website.
Vote on this Story by clicking on the Icon