Auburn — Tickets for the much-anticipated November lecture in Auburn by world-renowned historian Doris Kearns Goodwin are now on sale and are going fast. Officials at the Seward House Museum in Auburn are urging people interested in attending the event to move quickly before it sells out.
Goodwin will speak at 7 p.m. Thursday, Nov. 15, at the Auburn High School auditorium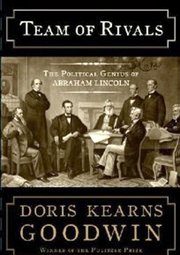 on the work of William H. Seward, the important role he played in shaping America and the upcoming Lincoln movie based on her award winning book, "Team of Rivals: The Political Genius of Abraham Lincoln."
Goodwin's visit is part of the Seward House Museum's Elsa Soderberg Distinguished Speaker Series.
"We're very excited because our event is the day before the Lincoln movie premieres nationwide," said Seward House Director of Development Hilary Ford. "We feel very lucky to have her here. It is a very exciting time for us."
Goodwin's 2005 book on Lincoln's presidency and his dealings with an internally combative Cabinet was a New York Times bestseller and remains one of the biggest-selling Lincoln books ever published.
Her Auburn event will start with a special VIP event and book signing from 5 to 6 p.m. at the Springside Inn in Auburn. Goodwin will then speak from 7 to 8 p.m. at the Auburn High School.
Tickets for the VIP event are $75; tickets for the lecture are $50. These are two separate events that each require a ticket.
Seward House members were allowed to purchase tickets to both events in July, while ticket sales to the general public opened Wednesday, Aug. 15. The VIP event is already one-third sold and 200 of the 940 seats for the lecture are already filled, Ford said. "We encourage people to buy now," she said.
Tickets are available for sale online ate the Seward House Museum website at sewardhouse.org; by going to the Seward House in person, located at 33 South St. in Auburn; or by calling the museum at 252-1283.
Vote on this Story by clicking on the Icon