Baldwinsville — Barbara Ann and Francis Joseph Russett, of Baldwinsville, are pleased to announce the engagement of their daughter, Karen Marie, to Bret William Farritor, son of CJ and Robert Burrows of Indio, CA and Jean and John McKinley of Vista, CA.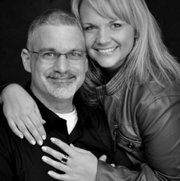 The couple was engaged in Niagara Falls, Ontario in April.
Karen is a graduate of C.W. Baker High School, Onondaga County Community College and holds undergraduate and graduate degrees from Columbia College. She is employed with Onondaga County Child Protective Services. Bret is a magna cum laude graduate of both Palomar College and California State University, San Bernardino College of Social and Behavioral Sciences and attended Western State University College of Law. He is a former San Diego Transit Officer and a retired United States Army non-commissioned officer.
The couple will wed in December 2012. Attendants will be maid of honor Karissa Marie, daughter of the bride, and best man Jesse David, son of the bride.
Vote on this Story by clicking on the Icon