Baldwinsville — To the editor:
Tim Bailey, a lifetime resident of the Baldwinsville community and a 1993 graduate of C.W. Baker High School has recently passed away from lung cancer.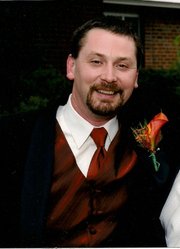 Over the past few months, Tim had surgeries to remove the cancer, along with surgery to repair a hole in his heart. He also went through several grueling chemotherapy treatments, last minute brain surgery and has had many medical setbacks in a very few short months.
While facing these difficult challenges, Tim became a first time dad to a son, Conner Wade Bailey. Conner is now just 6 months old. Tim's friends, family, extended family and co workers, along with many other big-hearted people have gathered together to create a fundraiser to help offset medical expenses incurred during this sad time.
We are hosting a Breakfast benefit from 8 a.m. to noon Sunday, May 6, at the Lysander Fire Station on Lamson Road in the Lysander/Baldwinsville area.
We hope you can join us and support this wonderful family. Your kind hearts will make such a big difference. Thank you in advance for your support.
Dee Duger is a resident of Lysander.
Vote on this Story by clicking on the Icon