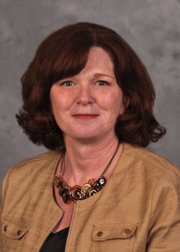 Baldwinsville — The YMCA builds community by changing lives. As the Chair of the Greater Baldwinsville YMCA Board of Managers, I've met dozens of people who have told me how important the YMCA has been in helping them recover from cancer, bond with their family or connect with their community.
I've seen how the East Area Family YMCA, the North Area Family YMCA, the Downtown Syracuse YMCA and now the Southwest YMCA have strengthened their communities. I live here Northwestern Onondaga County and I know our community needs are great. It's time we joined together to build the Northwest Family YMCA.
The question our group of volunteers has been discussing for some time is where the new Y should be built. Our site selection committee has narrowed the search to just three sites. No matter where it's located, the Northwest Family YMCA will benefit all of us: our families, our senior citizens, our young adults, our kids.
Our community needs a community center that's open to everyone, regardless of their ability to pay, where friends and families can get together for healthy activities.
We need a YMCA with a large, comfortable lobby, with spaces for people to meet old friends and new.
We need a YMCA where military families, people diagnosed with pre-diabetes, and cancer survivors can get help to overcome their challenges at no cost to them.
We need a YMCA where people with developmental disabilities can get the help and facilities they need to get stronger at no additional cost.
We need a YMCA with a gymnasium big enough for the athletes and for the little kids.
We need a YMCA with a space dedicated to cancer survivors.
We need a YMCA arts center so that kids and adults have a space to exercise their creativity.
We need a YMCA teen center so that our youth have a safe, fun place to hang out and our seniors can gather during school hours.
(Continued on Next Page)
Prev Next
Vote on this Story by clicking on the Icon