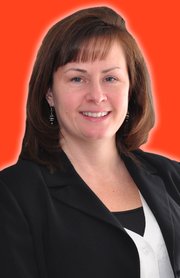 Patricia Brecht, of Baldwinsville, has positively impacted Upstate Medical University through her advocacy, support and promotion of employment recruitment programs to ensure a diverse current and future workforce.

Across dimensions of diversity, Brecht's spirit of fairness and equity embodies the values of the State University of New York system by providing equal employment opportunity to all in Central New York. "Thank you to the YWCA of Syracuse and Onondaga County, I am honored to receive this prestigious award," said Brecht. "I am very proud to be a member of the SUNY Upstate family, where I am given the opportunity to be involved in efforts that promote an inclusive environment."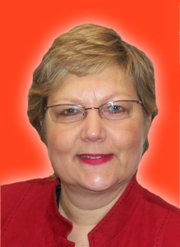 Most people who meet Wendy Carl Isome, of Baldwinsville, quickly conclude she is a remarkable woman. They are right about this. She was diagnosed with ovarian cancer and she is now an active spokesperson who has a mission to educate women about ovarian cancer. She also remains committed to promoting voluntarism and developing the potential of all women.
Brecht and Isome will be honored with a Diversity Achievers Award at the 14th Annual YWCA Day of Commitment to Eliminate Racism and Promote Diversity Luncheon, Thursday, April 26, beginning at noon at the SRC Arena at Onondaga Community College. The keynote speaker for the event is David Smith, M.D., President of Upstate Medical University. Awards for the 2012 class of the YWCA Academy of Diversity Achievers will be presented.
Each year the YWCA offers corporations and organizations an opportunity to nominate individuals in their organization or community that have demonstrated they actively participate in promoting diversity, work toward the elimination of racism and support opportunities for women, criteria that embody the YWCA mission.
Prior to the luncheon, diversity training workshops will be offered from 8:30 to 11:15 a.m. This year there are three workshops: Microaggression at the Workplace: what it is and how to minimize it (what about the Asian colleague?), Transitioning in the Workplace and Celebrating Diversity. Events prices: $50 workshops and luncheon ($35 student fee workshops and luncheon); $40 luncheon (only); $20 workshops (only).
Vote on this Story by clicking on the Icon