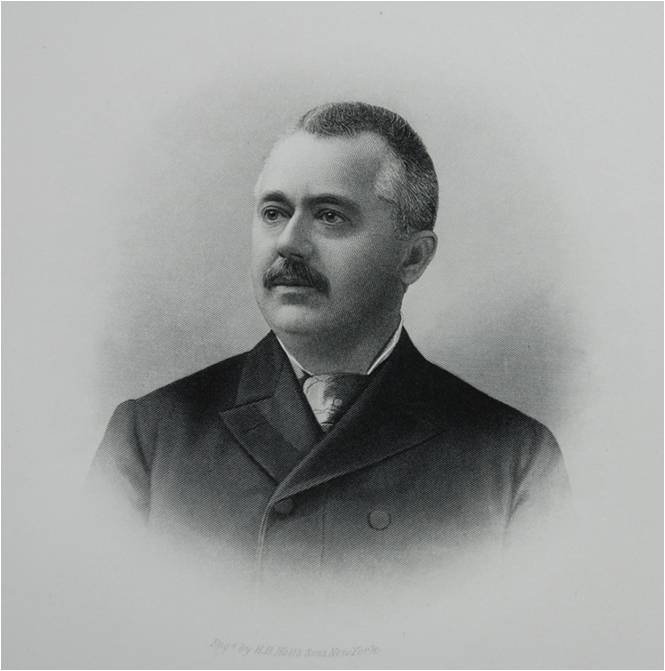 The company was formed with an initial capital stock of $3 million and later that total would be increased to $6 million, a massive sum for the era. Chappell was named vice-president and general manager of the company. In 1903 he became president after the death of William Hamilton. He held this the position until his death in July of 1909.
In addition to his interests with National Casket, Chappell also was a trustee to Cazenovia Seminary, served as vice-president of the O.W. Sage Manufacturing Company, director of the Oneida Valley Bank and president of the Oneida Savings Bank.
He also owned interests in the Oneida Carriage Company and the Oneida Chuck Company. He also was influential in establishing the YMCA and was an original member of the Madison County Historical Society.
Chappell's life ended tragically on July 18, 1909.
While driving with his family on what is now Rt. 5 between Canastota and Chittenango, the car came around a curve and swerved to miss a horse drawn carriage and hit a telephone pole. Chappell was killed instantly although everyone else in the car survived.

It is believed to be one of, if not the earliest, fatal car accidents in Madison County. At the time of his death Chappell was very wealthy and his company was nationally known for years after his death. The National Casket Company had factories in 23 cities in 11 states when he died.
For more information on the history of Madison County, visit madisoncountynyhistory.com. Be sure to become a fan of Madison County History on Facebook.
Matthew Urtz is the Madison County Historian. He can be reached at 366-2453 or matthew.urtz@co.madison.ny.us. Urtz's sources for this article were: "Death of the World's Greatest Casket Chief." The Sunnyside (New York) 15 Aug. 1909. Print. The Leading Citizens of Madison County, New York. Boston: Biographical Review Publishing Company, 1894. Print.
Vote on this Story by clicking on the Icon