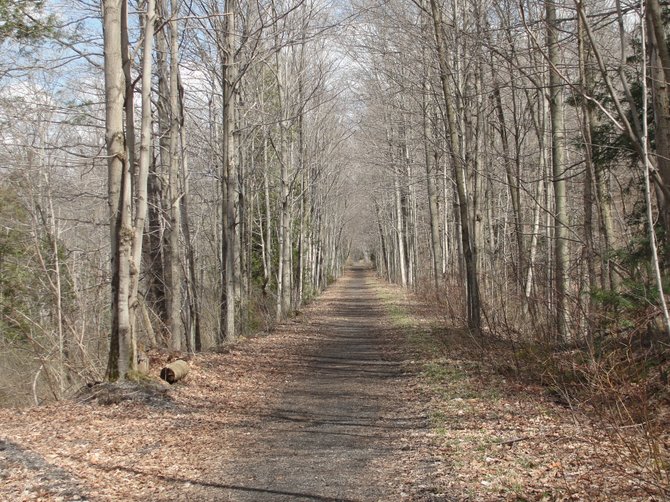 continued — The local trails owned by Cazenovia Preservation Foundation are classified as non-motorized, with the exception of the South Trail, which the organization allows Snow Valley Riders snowmobilers to use under a CPF Group Trail Use Permit.
CPF Conservation Manager Judy Gianforte recognizes the importance of communication in determining proper uses of all trails, and the community members' interests. "A trail is a valuable recreational community resource that is easy to take for granted. But trails require constant monitoring and maintenance," she said. "Without open communication between the users, owners and stewards of the trail the benefit to the community can be easily lost."
Officially established as a non-profit organization on Jan. 5, 1967, CPF has worked to protect agricultural, historic and natural resources in Cazenovia and the surrounding areas.
Designated by Congress in 1980, the North Country National Scenic Trail was an amendment to the National Trails System Act of 1968, the same bill that authorized the Appalachian and Pacific Crest National Scenic Trails. The North Country Trail is the longest in the national system, stretching 4,600 miles from the Vermont border of New York to the middle of North Dakota.
More information on the NCT can be found at northcountrytrail.org
To learn more about CPF, its trails and conservation efforts, visit cazpreservation.org or email CPFstaff@verizon.net.
Pierce Smith is editor of the Cazenovia Republican. He can be reached at 434-8889 ext. 338 or editor@cazenoviarepublican.com.
Vote on this Story by clicking on the Icon