Cazenovia — The local community coalition Caz Action is launching a multimedia campaign intended to encourage and support parents, retailers and community members in their efforts to keep teens from drinking.
During April, Alcohol Awareness Month, Caz Action will be partnering with Cazenovia schools, teams, clubs, local merchants and community groups.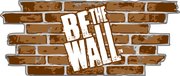 The simply stated campaign is designed on the premise that while alcohol may be the primary drug of choice for teens in Cazenovia and across the country, underage drinking should be the single most preventable at-risk behavior among teenagers.
However, if teens cannot get their hands on it, they cannot use it. We are asking all community members to help limit access to alcohol for teens, and "Be the Wall"
Reported usage
In Madison County, the 2010 Teen Assessment Project reports that most teens are not drinking. However, of the 14 percent of seventh and eighth graders and the 58 percent of ninth through 12th graders, who do report drinking alcohol – 16 percent are self-reported "binge drinkers."
Current research indicates that the teen brain is still developing until the mid-20s. The introduction of alcohol, particularly in large quantities, may impair brain development.
The developing teen brain also makes teens more impulsive and less likely to consider consequences of their behavior – for this reason, the campaign encourages all adults to be clear, firm and consistent when talking with teens about alcohol. This positive initiative encourages and empowers community members to partner with friends, team mates, club members as well as parents, coaches and teachers.

They are pledging to "Be the Wall" for each other when it comes to substance abuse.

Community response
Cazenovia sports teams kicked off the campaign with a meeting of all spring sports team and coaches meeting reviewing and committing to "The Code" for extracurricular activities. This "code" includes staying substance free. Recently, each member of the girls varsity track team chose to pledge to be the wall for each other.
We are also asking parents to pledge to be the wall for their children, by committing to be clear, firm and consistent when it comes to how they approach substance abuse.
Local agencies and businesses wishing to participate in the campaign by displaying posters, those wishing to participate in other ways, or anyone who has questions about the campaign can contact Caz Action at 481-0115.
Vote on this Story by clicking on the Icon