DeWitt — A 34-year-old man was taken to Upstate Hospital with non-life-threatening injuries last night after being stabbed in a fight that took place at Folands Trailer Park, 407 N. Midler Ave., said DeWitt Police Chief Eugene Conway.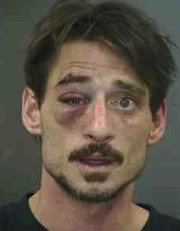 DeWitt Police were called to the trailer park at around 8:35 p.m. regarding a disturbance in which a person had been sprayed with mace during a fight. During the investigation police found Alvin J. Beaudion, 34, with multiple stab wounds. The stabbing resulted from two men fighting over a woman, police said.
William P. Cavalier, 34, of 407 N. Midler Ave. was charged with second-degree assault and fourth-degree criminal possession of a weapon in connection with the stabbing. Cavalier was arraigned in town of DeWitt court and lodged at the justice center in lieu of $10,000.00 cash or bail bond.

Vote on this Story by clicking on the Icon